There are few games that make us drop whatever we're doing and take note. The Sims 3 is one of them. The latest instalment in the incredibly popular life simulator-come-virtual-dolls-house, the Sims needs little introduction - and now, it's getting even bigger!
Play quizzes, win prizes! Test your knowledge with our quizzes, and you could win £/$/€20 of PSN/XBL/eShop/Steam credit!
Today, we're pleased to bring you exclusive news about the latest downloadable world for the Sims 3. Entitled Sims 3 Hidden Springs, the add-on, which will be available on the 25th August, will be available to download exclusively through the Sims 3 Store, and adds a whole host of new areas, items, and, of course, Sims for your creations to mingle with.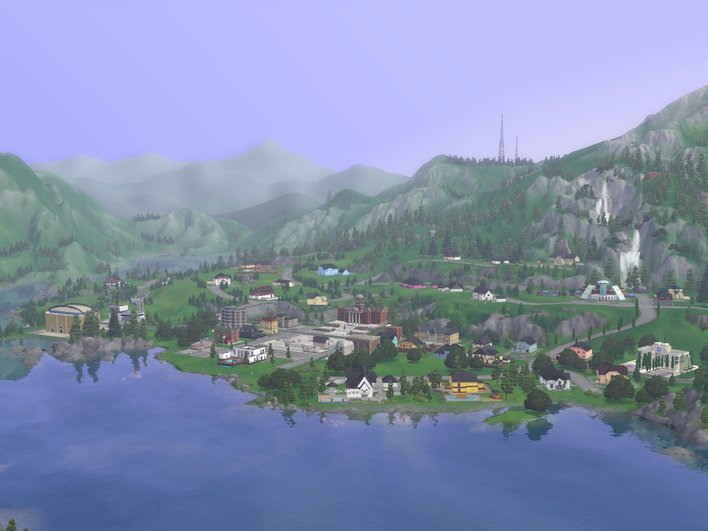 People travel for miles to get to Hidden Springs. World renowned for the healing properties of its water, it's a health spa town adored by the world's rich and famous. With the Sims 3 Hidden Springs, you'll be able to take your Sims to a world of rest, relaxation, and refinement. If they've been finding life hard recently, why not let them head over to the Crystal Solarium Rejuvenating Waters, and recharge their batteries? If they fancy getting a bit more hands-on, there's the Silver Zephyr Health Spa, which lets your Sim get to grips with a variety of health and beauty techniques for themselves. Outside of beauty treatments, though, there's plenty of things to see and do, too. If you're feeling a bit magical, why not head over to the Museum of Magic and Supernatural, and find out about all things wizardy and wondrous? For those in need of a bit more excitement, there's the Fairyfolk Park. And, in the evenings, when you just want to kick back and relax, you can take your Sim to the Redwood Heights Luxury Lodge, where they can sip cocktails and nibble at canapés with social elites.
However, things in Hidden Springs aren't all as they seem. Water doesn't usually have healing powers - much less is it verging on magical. Discover the mystery beneath the Hidden Spring's waters, and your Sims' wishes may just come true...
With a mystery to be solved, plenty of new items, and a whole new world to explore, The Sims 3 Hidden Springs is looking to be a must have for any Sims fan. Set for launch on August 2th, we've collared the game's Assistant Producer, for answers to every burning question we could think of. Except the price. You'll have to wait for that. So, what are you waiting for? Click here for the Sims 3 Hidden Springs Interview