If you've yet to hand over the cash for the brilliant Xbox Live Arcade puzzler, Chime (and if not, why the heck haven't you - read our review if you need more convincing), then you'd better do it soon, as this week is the last chance you'll have to buy Chime - at least with the 100% of the royalties going to charity, anyway.
Play quizzes, win prizes! Test your knowledge with our quizzes, and you could win £/$/€ 20 of PSN/XBL/eShop/Steam credit!
Chime is a cross between Lumines and Tetris - the idea is to place various shaped blocks on a grid to make squares (or 'quads'), which then disappear once the line (which is constantly making it's way across the screen) hits them, giving you points for each square you make. Like all puzzle games, it's a simple, but incredibly addictive concept, and one that's bound to have you hooked.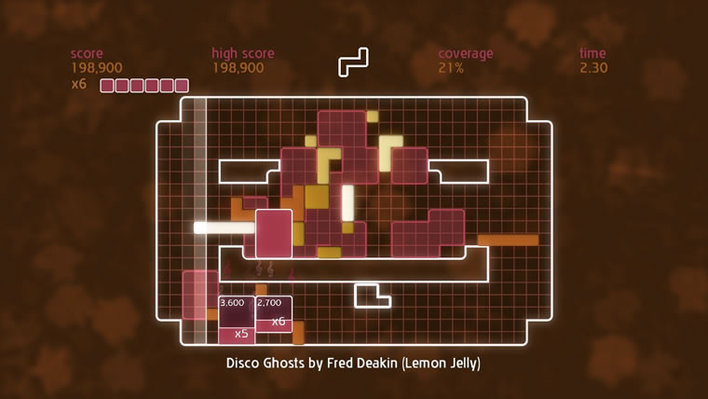 Priced at only 400 Microsoft Points (about £3.33), you can't really complain - especially if the proceeds are going to a decent cause - OneBigGame - an organisation a bit like LiveAid, but for computer games rather than music, who donate the proceeds from their games to various children's charities - in this case, Save the Children and the Starlight Children's Foundation. So if you've been sitting on the fence for a while about Chime - make sure you get it before the 1st December, as then you'll be donating the maximum amount. After the 1st December, the percentage that goes to OneBigGame will drop from 100% to 5%.
As a thank-you to everyone who bought the game, an update will remove the score cap on the leaderboards, so we can see who truly is the best Chime player. Previously, the maximum score you could get was 99,999,999 points, and the top of the leaderboards was full of all the people who'd managed to get that many points. The game director for Chime, Brynley Gibson hopes that this tides the fans over "until we can announce our plans for where we are taking Chime next.". 
So make sure you stay tuned, as we'll be reporting on any Chime-related news we get - including the total money donated to charity, which should be being released soon.