Time flies when you're having fun. We can scarcely believe it's been five years since the release of the original Rock Band game. Hitting America in 2007 and Europe the following year, Rock Band revolutionised the music genre by expanding past the two plastic guitars of Guitar Hero, bringing drums, singing and later keyboards into the mix - all while keeping things simple enough for everyone. After the success of the original game, sequels followed - Rock Band 2 and 3, as well as spin-offs featuring the Beatles and Green Day, and even the more family-friendly Lego Rock Band. But while each game was jam packed with songs from classic rock to today's greatest tunes, it was the downloadable store that was Rock Band's greatest secret weapon. 
Play quizzes, win prizes! Test your knowledge with our quizzes, and you could win £/$/€ 20 of PSN/XBL/eShop/Steam credit!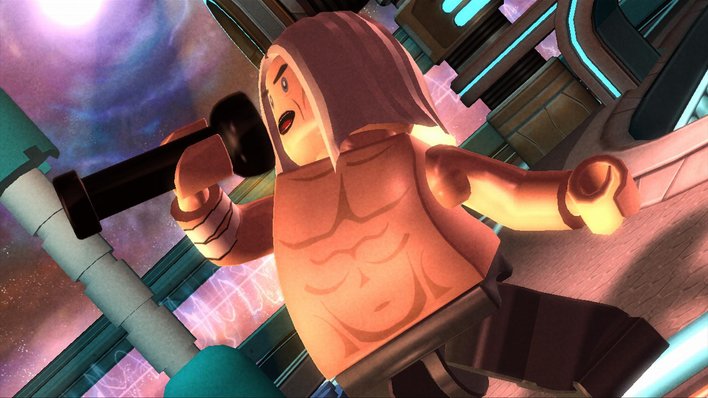 Letting you augment your games with thousands of songs from thousands of artists, the Rock Band Music Store let you keep your game fresh. For less than £1.50 each, you could purchase a huge range of songs, from the 80s cheese of A-ha's 'Take On Me' to 60s Beatles-alike The Zombies and everything in between - Nirvana, Queen and Snoop Dogg too. However, in order to be able to release these songs in the first place, Harmonix had to sort all sorts of legal licensing out, getting permission from the artists and record companies in question - permission which seemingly only lasts five years. This means that for many of the oldest songs, their licenses will soon be expiring, and while the Rock Band people are doing their best to renew as many as possible, sometimes a deal can't be reached - which means songs have to be removed from the store.
Seemingly, Harmonix weren't quite fast enough to warn us before the first songs are gone - at the time of writing, the only songs affected are those from the Metallica Pack 01, namely 'Ride The Lightning', 'And Justice For All' and 'Blackened'. These have been removed permanently from the music store in the game as well as from the Xbox 360 and Playstation 3 websites, meaning there is now no way to download the songs if you haven't already purchased them. It's important to remember, though, that this does only affect those who were looking to download the songs for the first time. If you downloaded any of the tracks in the past, you'll always be able to redownload the songs in future through your download history on the console, while the songs will still be fully playable in game.
As for why developers Harmonix struggled to reach an agreement to extend their licensing agreement, the most likely argument would be Guitar Hero: Metallica. Released in 2009, it would make sense if Activision had some sort of exclusivity deal with Metallica regarding future music games, thereby blocking Rock Band from renewing their licenses. The three tracks that have been removed from the store are the only Metallica tracks that were available, while the last Rock Band game to include them on the disc was 2008's Rock Band 2.
While Harmonix work to secure licensing extensions for "an overwhelming majority of content" on their music store, and hope to give us more advanced warning in the future, it'd probably still be a good idea to have a look through the store now, and download any tracks you may have been on the fence about. After all, should talks fall through, you never know when the next tracks will disappear.