With the game set to release later this year, Microsoft have started off the hype train for blockbuster sci-fi shooter Halo 5: Guardians with a bang, by premièring a brand new live action trailer during the US series finale of The Walking Dead. You can check out the trailer below starring new character and ONI Agent Locke. 
Agent Locke's Trailer
What does all this mean? When we last left our protagonist Master Chief in Halo 4 he was searching for a way to find something he lost (no spoilers), and encountered a huge Promethean mech in the desert. It was a confusing storyline to say the least, but we've seen nothing so far to suggest that Chief is anything but the all conquering hero. So why is Agent Locke hunting the Chief here, and why does he blame him for the destruction?
But that wasn't all the Halo 5 goodness. Around an hour later this trailer showed up in the ad break featuring Steve Down's manlier than manly voice.
Master Chief's Trailer
So two different versions of the same story are being told here. And you may also notice some major and minor inconsistency's with each trailer's version of what happened. We've put together some visual comparisons below.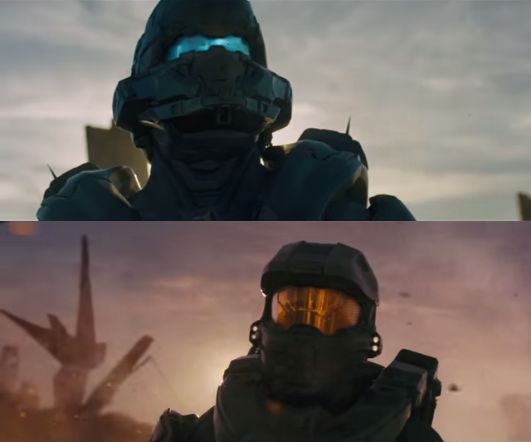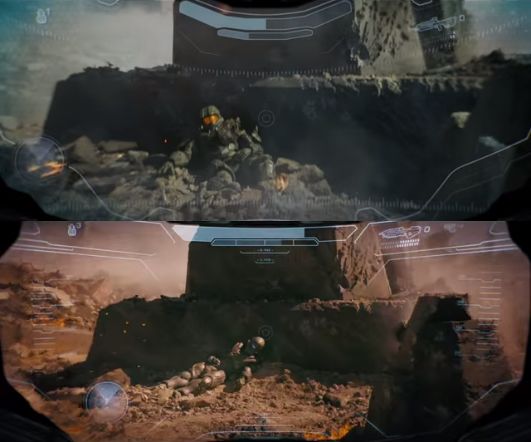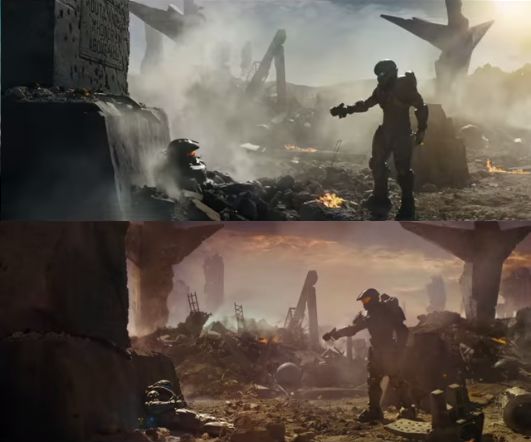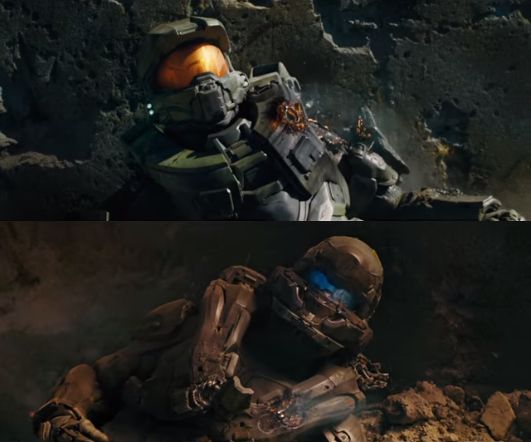 The new tagline for Halo 5 is "Hunt the Truth", or #HuntTheTruth to be exact (gotta start that social media ball rolling). This means it's very possible we might be getting a game that has the same storyline told from different perspectives. Presumably you'll play as Locke and Master Chief on different missions, or even the same missions with different objectives depending on the player character. It's safe to assume that their stories will intertwine at key points in the narrative, while the whole ordeal is overseen by an unreliable narrator. It's still to early to say, but it's fun to speculate. We're very excited to find out more when it comes out on the 27th October. Until then we want you to let us know what you think is going on here. Head down to the comments section below to share your thoughts and theories.