The inevitable fitness game for Kinect is here - looking much better than we imagined. Revealed by Ubisoft at the Electronic Entertainment Expo on Monday, Your Shape: Fitness Evolved makes use of Microsoft's new Kinect camera technology. They assure us that players "won't even realize that they are getting a great workout while playing" the game - which sounds fine to us, seeing as any mention of the word 'exercise' brings back bad memories of P.E. lessons at school.
Play quizzes, win prizes! Test your knowledge with our quizzes, and you could win £/$/€ 20 of PSN/XBL/eShop/Steam credit!
The Kinect camera is a nifty piece of hardware that combines a camera, depth sensor and microphone - meaning it's able to track your movements and voice, turning you into the controller, without the need for any extra peripherals.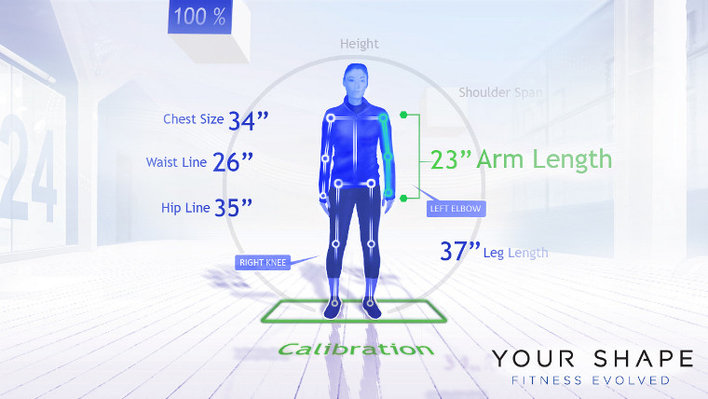 Your Shape: Fitness Evolved first scans your body, so it can accurately put you into the game. From there you can tailor workouts to suit your personal goals - be it to lose a few pounds from your stomach, tone up or just relax. You can also take 'classes' in Yoga, Tai Chi or Martial Arts, or get the rest of the family moving with the mini-games.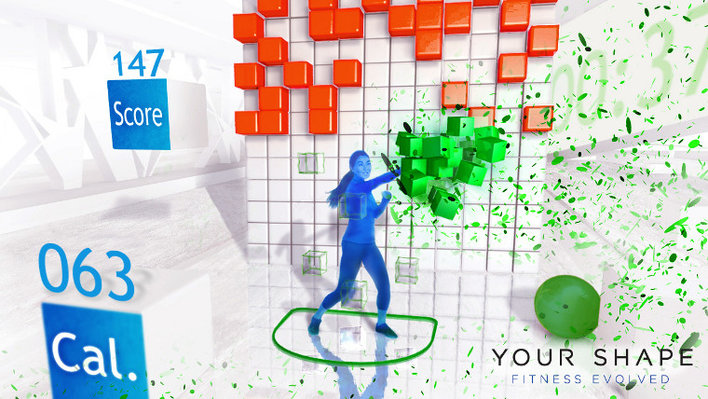 The game gives you plenty of precise feedback on how you're doing, in the form of adding extra on-screen prompts to help you correct your posture. The game also keeps track of your score, and the all-important number of calories you burn, whilst rewarding you with "interactive effects such as paint, water, light, fire, confetti and more", based on how well you perform the exercises. That'll be sure to keep us going in our battle against the bulge (!)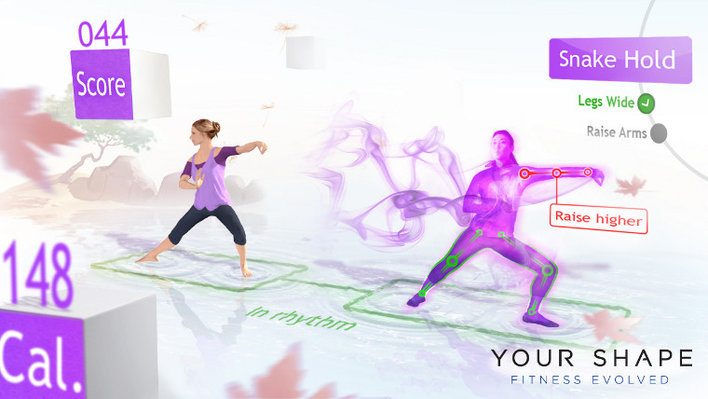 Your Shape: Fitness evolved features workouts designed by professional fitness experts, such as Michael George (who trains with Reese Witherspoon and P. Diddy/Puff Daddy/whatever he's decided to call himself this week), and Michelle Bridges (the trainer from Australia's 'The Biggest Loser' TV show) No, we've never heard of them either.
On top of that, Ubisoft will be giving you a reason to keep coming back, with new downloadable workout routines being made available on a regular basis, to make sure you don't run out of things to do.
Your Shape: Fitness Evolved and the Kinect camera are due out this October - a bit too late for the summer bikini body workouts, but definitely in time for the post-Christmas weight loss.