Aside from having a great story, and an incredibly strong cast of characters, the PS Vita "visual novel" Danganronpa: Trigger Happy Havoc is notable for another reason - it's a dirty, dirty game. While sex is an issue less tackled in the vast majority of games, when you lock a load of teenagers away in a school, away from their parents, society, and the outside world in general, you'd imagine that raging hormones alone would mean the birds and the bees would come up in conversation once or twice - even if they are having to fight for their lives against a demonic teddy bear and their murderous classmates.
Adding some much needed humour to the otherwise dark game, Danganronpa handles its innuendo like it handles everything else - with its tongue firmly in its cheek.
Here's our pick of the best lines out of a game that veers between schoolgirl innocence, and Carry On Danganronpa.
Ooh, matron
I bet she will.
On discovering you've visited the bath house with a girl, demon headmaster Monokuma isn't best pleased...
Lovely....
Of course, Monokuma isn't really interested. It's not like he's put cameras up all around the school so he can keep an eye on you at all times, or anything...
But he does have a tendency to pop up at just the wrong time... Like other things.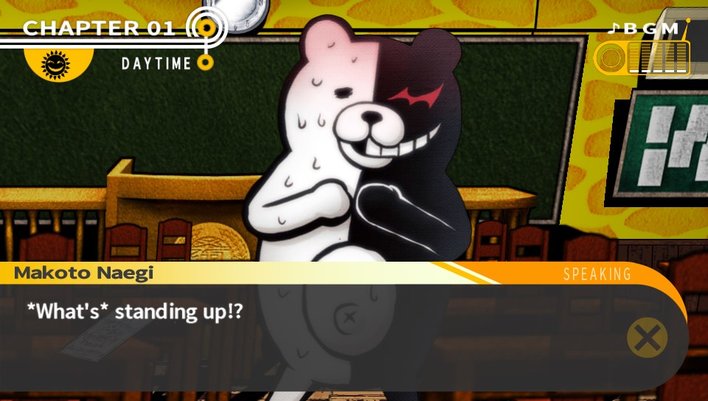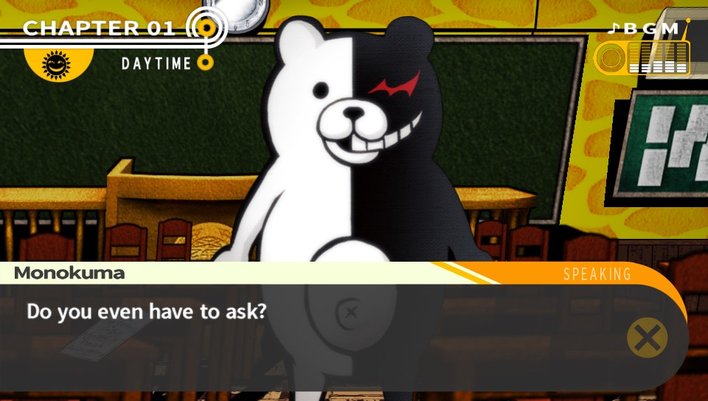 I don't like where this is going....
And he can be quite persistent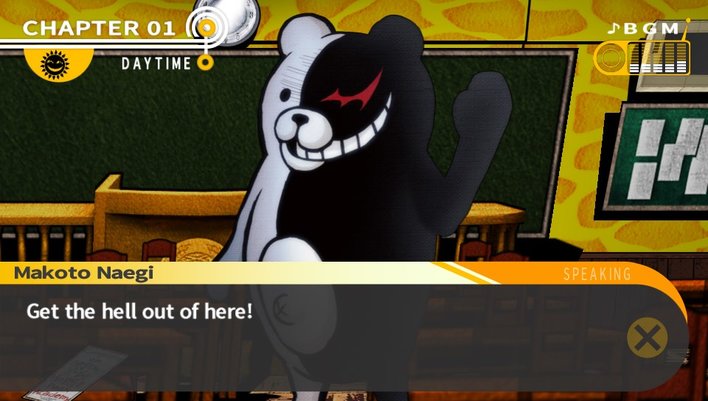 Before getting almost un-bear-ably excited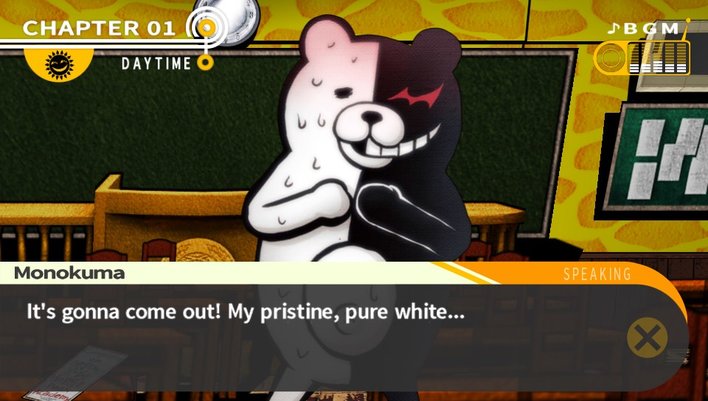 In fact, so uninterested in your X-ploits is Monokuma, that he feels the need to point out that there's no adult material in the school. Every chance he gets.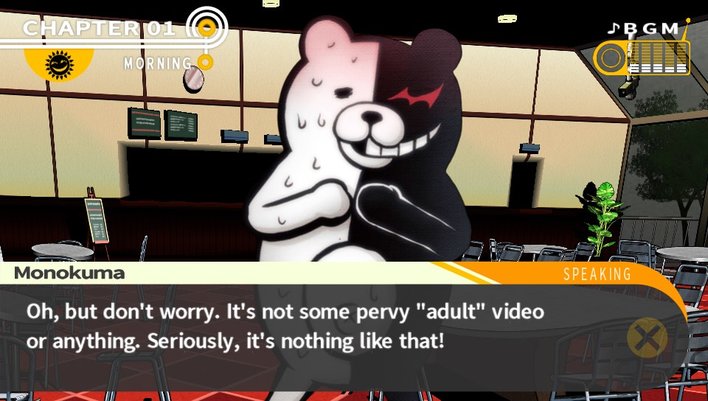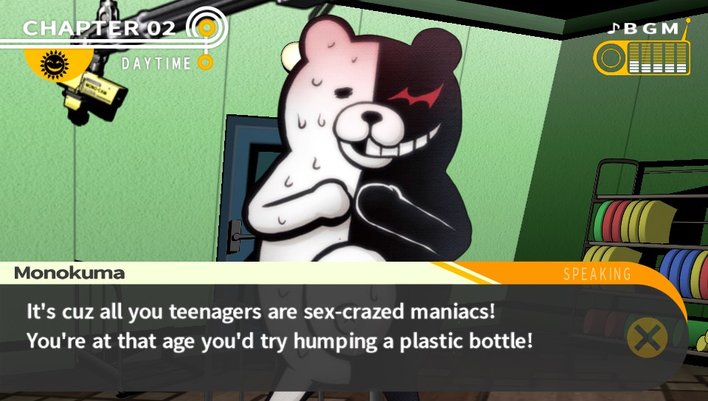 Hmm. Do you believe him?
Of course, it's not just Monokuma that's getting in on the act.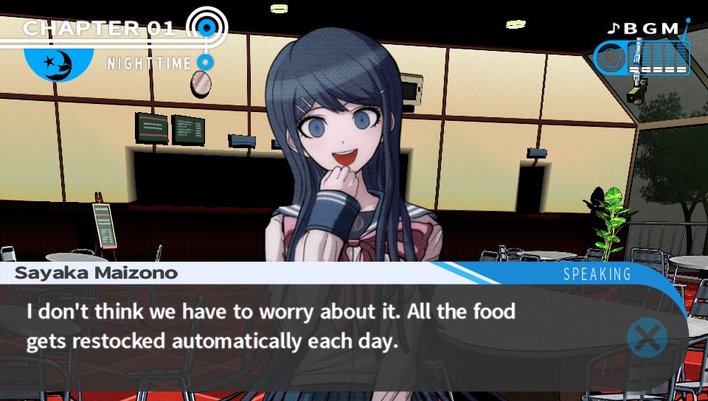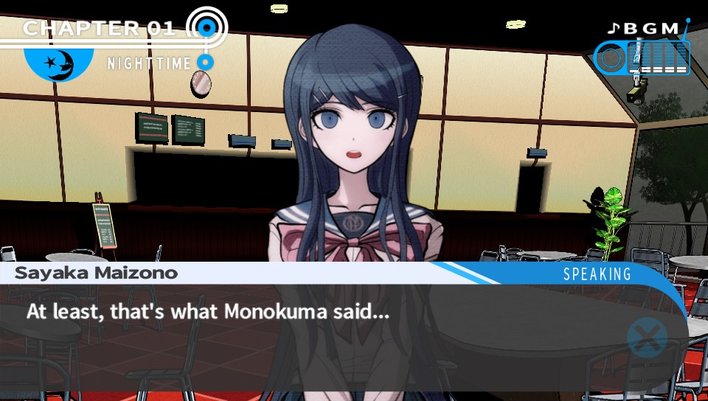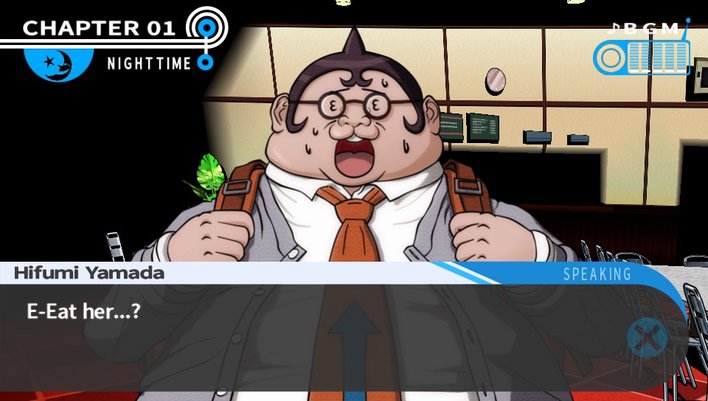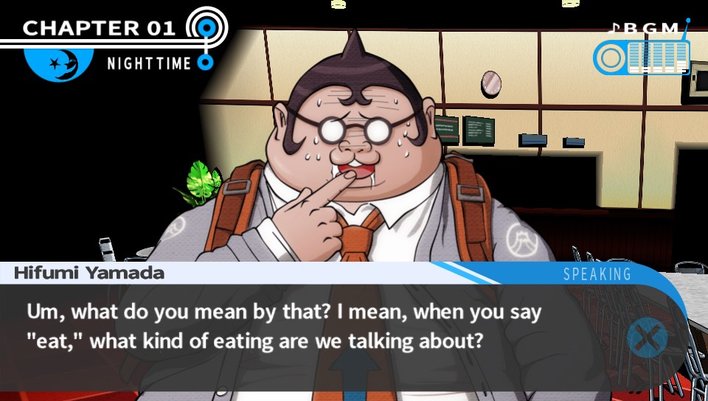 Even if some of the students are somewhat more... conservative when it comes to extra-curricular studies...
When the "Ultimate Moral Compass" finds out two friends have been sharing a room, he isn't best pleased....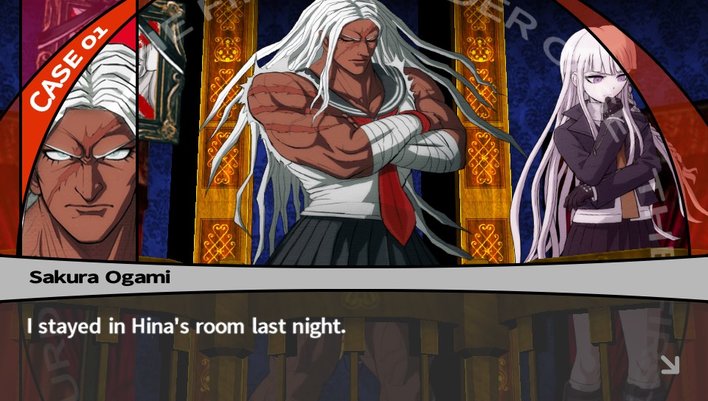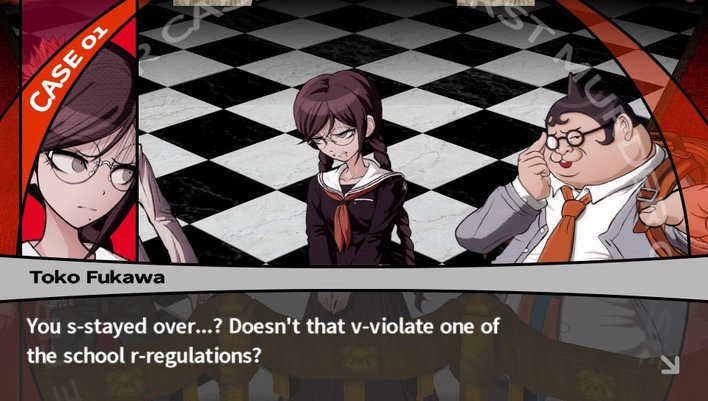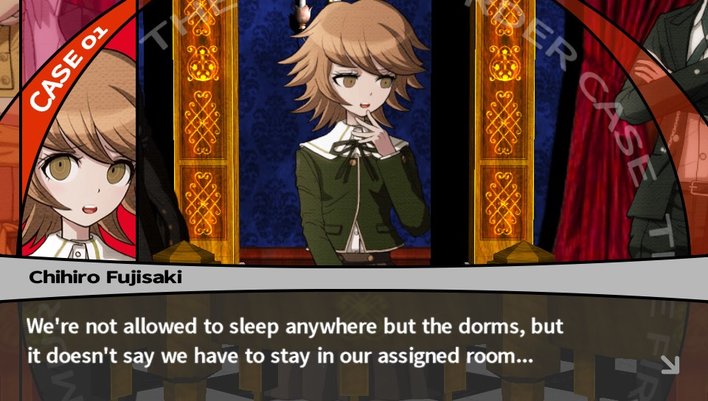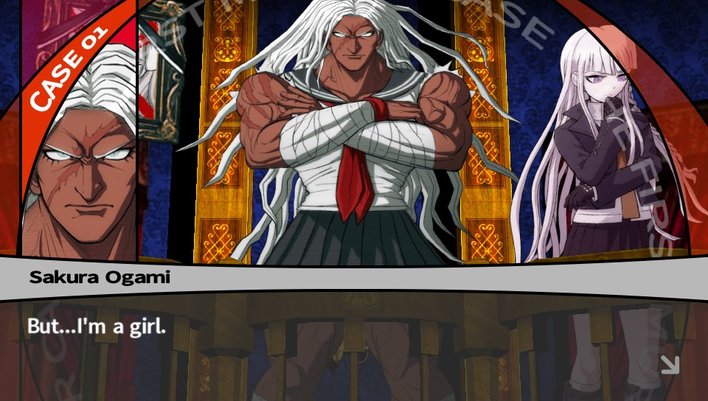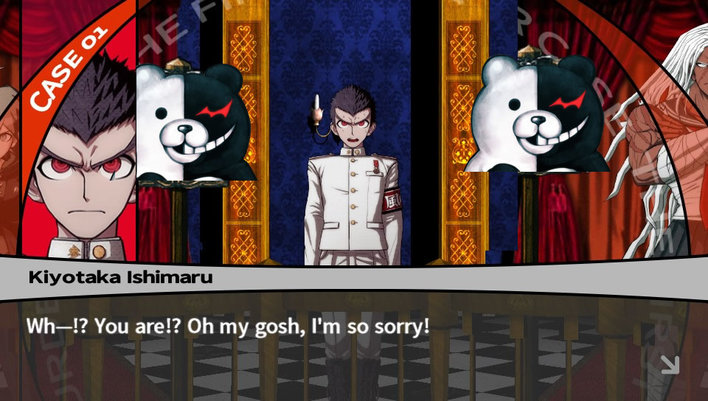 Even during class trials, sometimes things can get a little dirty...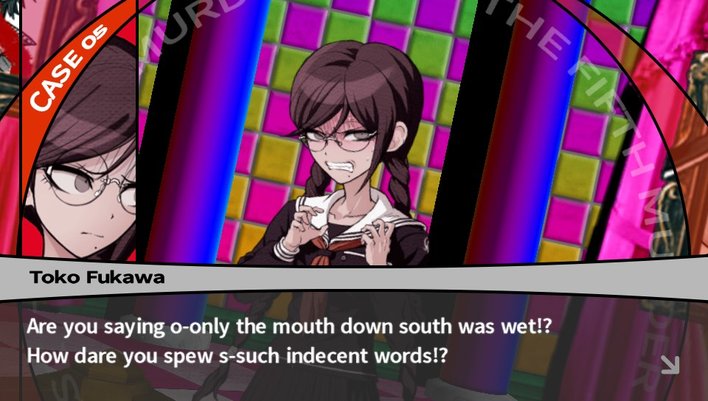 Now there's one we've never heard before...
---
With innuendo aplenty, and some of the most interesting characters we've seen in games for a long time, Danganronpa: Trigger Happy Havoc is out now on the PS Vita. For more on the story, and to read our verdict, check out our full review.