Historically, February has always seemed like a bit of a rubbish month. Christmas has been and gone, and we're getting pretty sick of these last dregs of cold winter weather that always refuse to leave. And rain - lots and lots of rain. But its not all bad - yesterday Sony released a motherlode of discounts on the Playstation Store, with an impressive range of things on offer, from the PS Vita's birthday sale, to a load of random February discounts, taking in Sam & Max, Danganronpa and more. Everything, bar a Deal of the Week on Tomb Raider for the PS4, is on for a few weeks too, until the 4th March - so you have plenty of time to mull things over. And, for those of you that have Playstation Plus, there's a fair few additional 10% discounts thrown in too. Here's our pick of the deals: 
A Trio of Tomb Raiders
New Tomb Raider is a bit of a divisive one here - some of us (Anna) love the new look and darker, grittier tone, while long-term Lara fan Sarah resents Square Enix's change of direction. For this week only (until the 25th February), Tomb Raider fans will be able to pick up the "Definitive Edition" of Lara's 2013 adventure on PS4 at a substantial discount - or, if you haven't made the jump to the next generation yet, you'll be able to get a PS3 version of the same game until the 4th March instead. While it may not the best of her old games, Tomb Raider: Underworld is probably also worth a punt for £3.99, particularly if you have a soft spot for the pre-reboot Lara.
Tomb Raider: Definitive Edition (PS4), Was £34.99, now £11.99
Tomb Raider Digital Edition (PS3), Was £19.99, now £5.09
Tomb Raider: Underworld (PS3), Was £16.99, now £3.99
Child of Light
Child of Light is a gorgeous platformer/role-playing game hybrid, told entirely in rhyming verse. Following the story of a young girl called Aurora, who awakens to find herself in the surreal, dream-like land of Lemuria, and gets lumped with recovering the moon, sun and stars from the wicked Queen of the Night, Child of Light mixes easy-to-pick-up-and-play turn-based battles with a colourful cast of quirky characters to help you on your quest - from a charming blue firefly, to a jester who can't rhyme, and a cowardly wizard. It's a charming little downloadable game that's definitely worth a look if you like your RPGs.
Child of Light - Complete Edition (PS Vita), Was £19.99, now £7.39
Child of Light (PS3), Was £11.49, now £5.79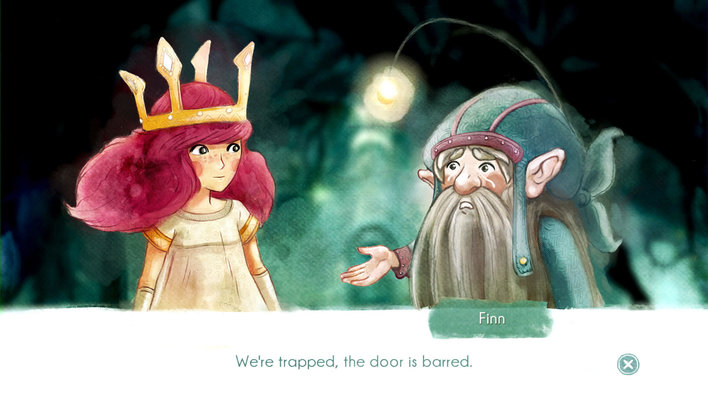 Danganronpa
Since it's release last year, our editor Ian has pretty much been on a one man crusade to get everyone to play Danganronpa, a school-themed visual novel with a bit of a deadly twist. In each of the two games some sixteen students, each the ultimate in their chosen field, are rounded up and locked in a school together with a creepy teddy bear head teacher, and are forced to play a game of death, murder and betrayal. The only way to "graduate" and leave the school is by murdering one of your classmates and not being caught - but for managing to pull the wool over your friends eyes, you'll condemn everyone else to death in the process. With plenty of twists, turns, innuendo, and huge revelations along the way, it's in your interests to unravel the mysteries in each of the class trials, so that only the murder gets punished, all while trying to find a way out alive. Check out our full reviews of the original game, and its slightly less impressive sequel for more.
Danganronpa: Trigger Happy Havoc (PS Vita), Was £34.99, now £14.99
Danganronpa 2: Goodbye Despair (PS Vita), Was £34.99, now £14.99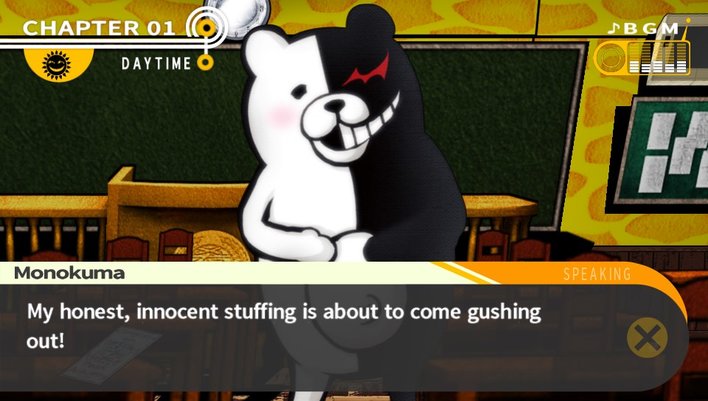 Telltale:
This one here's the jackpot - we can't tell you how long we've been waiting for some of these Telltale games to come round in the sale, nearly giving in and buying them at full price on several occasions. All stellar point-and-click games in their own rights, each has boatloads of puzzles to solve and award-winning stories to play through which will make you laugh and cry in equal measure. Telltale may have shot to fame with their serious and emotional The Walking Dead games, which force you to make some pretty tough choices in a zombie apocalyptic world, but it's the wacky hilarity of the Freelance Police, Sam & Max, that we'll always remember them for, as they took down giant space apes, got back a stolen brain and met with time-travelling Mariachis - and much, much more. If you haven't played any of their games before, we can wholeheartedly recommend getting every single one in the list below, particularly if you like your games slow-paced, puzzley and with a huge helping of story. Seriously, £3.99 for Sam & Max Season 3 (The Devil's Playhouse)!? £3.99 for the entire Tales of Monkey Island? £3.99 for Jurassic Park? Get in!
The Walking Dead: Season Two - Season Pass (PS Vita), Was £15.99, now £7.99
The Walking Dead: The Complete First Season (PS Vita), Was £14.99, now £6.99
The Wolf Among Us - The Complete First Season (PS Vita), Was £19.99, now £9.99
Back to the Future: The Game - 5 Game Series (PS3), Was £15.99, now £3.99
Jurassic Park: The Game (PS3), Was £24.99, now £3.99
Sam & Max: The Devil's Playhouse (PS3), Was £19.99, now £3.99
Sam & Max: Beyond Time & Space (PS3), Was £15.99, now £3.29
Tales of Monkey Island - Full Series (PS3), Was £15.99, now £3.99
The Wolf Among Us - Season Pass (PS3), Was £11.99, now £5.79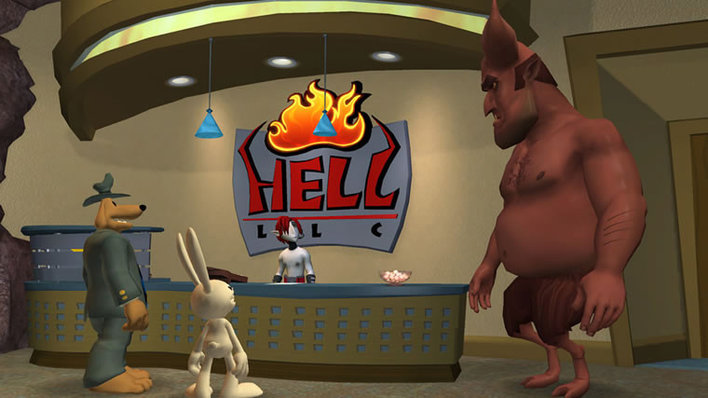 Other highlights
Other highlights from the sale include the hilariously mental, sardine-obsessed turn-based strategy game Disgaea 4, Japanese vocaloid music game Hatsune Miku: Project Diva f, and the amazing part-life sim, part-dungeon crawler Persona 4 Golden, all for the PS Vita. Carrying on the handheld highlights, the lovable papercraft adventure, Tearaway, from the makers of Little Big Planet is worth a flutter, the portable Dude Raider known as Uncharted: Golden Abyss might help placate anyone after some handheld tomb exploring, while and an underated gem of a Japanese role-playing game, Ys: Memories of Celceta is also well worth checking out. PS3 players might want to take a look at the bizarre nightmarish puzzle game Catherine (involving a love triangle and an awful lot of sheep), the shadowy platformer Contrast and the Zelda-alike Okami HD, where you play as a wolf sun goddess, saving ancient Japan from destruction by summoning the elements with her Celestial Brush.
Disgaea 4: A Promise Revisited (PS Vita), Was £34.99, now £14.99
Hatsune Miku: Project DIVA f (PS Vita), Was £24.99, now £15.99
Persona 4 Golden (PS Vita), Was £34.99, now £14.99
Tearaway (PS Vita), Was £11.99, now £6.99
Uncharted: Golden Abyss (PS Vita), Was £19.99, now £9.99
Ys: Memories of Celceta (PS Vita), Was £34.99, now £14.99
Catherine (PS3), Was £15.99, now £3.99
Contrast (PS3), Was £11.99, now £4.80
Okami HD (PS3), Was £11.49, now £5.79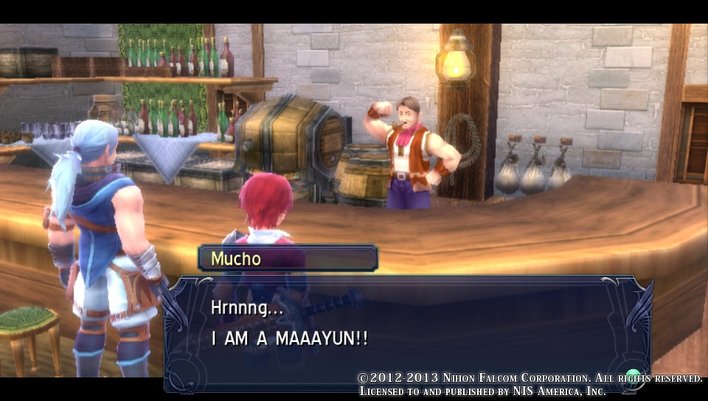 And the rest...
PS Vita
Assassin's Creed III Liberation (PS Vita), Was £14.99, now £6.99
Batman: Arkham Origins Blackgate (PS Vita), Was £34.99, now £11.99
Dragon's Crown (PS Vita), Was £34.99, now £14.99
Dustforce (PS Vita), Was £7.99, now £1.69
God of War Collection (PS Vita), Was £19.99, now £9.99
Gravity Rush (PS Vita), Was £11.99, now £5.79
Killzone Mercenary (PS Vita), Was £14.99, now £6.99
LEGO Batman 3: Beyond Gotham (PS Vita), Was £34.99, now £24.99
LEGO Marvel Super Heroes (PS Vita), Was £34.99, now £14.99
Metal Gear Solid 2: Sons of Liberty - HD Edition (PS Vita), Was £11.99, now £6.49
Metal Gear Solid 3: Snake Eater - HD Edition (PS Vita), Was £11.99, now £6.49
Metal Gear Solid HD Collection (PS Vita), Was £24.99, now £11.99
Mortal Kombat (PS Vita), Was £19.99, now £6.99
MotoGP14 (PS Vita), Was £24.99, now £11.99
MotoGP14 Compact (PS Vita), Was £7.99, now £3.99
MotoGP14 Compact to full game upgrade (PS Vita), Was £14.99, now £7.99
MotorStorm RC Complete Edition (PS Vita), Was £7.39, now £3.29
Need for Speed Most Wanted (PS Vita), Was £44.99, now £11.99
Rayman Origins (PS Vita), Was £14.99, now £6.99
Resistance: Burning Skies (PS Vita), Was £11.99, now £6.99
Ridge Racer - Ultimate Edition (PS Vita), Was £19.99, now £5.79
Ridge Racer (PS Vita), Was £7.99, now £3.99
Sly Cooper: Thieves in Time (PS Vita), Was £11.99, now £5.79
Soul Sacrifice Delta (PS Vita), Was £24.99, now £11.99
Sonic & SEGA All Stars Racing Transformed (PS Vita), Was £34.99, now £7.99
Street Fighter X Tekken (PS Vita), Was £39.99, now £7.99
Super Stardust Delta (PS Vita), Was £6.49, now £3.29
The Jak and Daxter Trilogy (PS Vita), Was £15.99, now £7.99
The Ratchet & Clank Trilogy (PS Vita), Was £19.99, now £9.99
The Sly Trilogy (PS Vita), Was £19.99, now £9.99
WipEout 2048 (PS Vita), Was £11.99, now £5.79
PS Vita Downloads
Young Thor (PS Vita), Was £3.99, now £2.00
King Oddball (PS Vita), Was £3.69, now £2.21
Thomas Was Alone (PS Vita), Was £6.19, now £3.25
Thomas Was Alone: Benjamin's Flight (PS Vita), Was £1.99, now £1.00
Titan Attacks! (PS Vita), Was £7.99, now £4.00
PS4
Assassin's Creed Freedom Cry (PS4), Was £11.99, now £6.19
Assassin's Creed IV Black Flag (PS4), Was £44.99, now £19.99
Battlefield 4 Premium Edition (PS4), Was £54.99, now £24.99
Destiny (PS4), Was £54.99, now £29.99
Destiny Digital Guardian Edition (PS4), Was £84.99, now £54.99
Divekick (PS4), Was £7.99, now £3.29
Killzone Shadow Fall (PS4), Was £34.99, now £15.99
Killzone Shadow Fall (upgrade) (PS4), Was £24.99, now £11.99
Killzone Shadow Fall and Season Pass Bundle (PS4), Was £44.99, now £19.99
Killzone Shadow Fall Intercept Online Co-op (PS4), Was £15.99, now £6.49
LEGO Batman 3: Beyond Gotham Premium Edition (PS4), Was £64.99, now £39.99
LEGO Batman 3: Beyond Gotham (PS4), Was £49.99, now £29.99
LEGO Marvel Super Heroes (PS4), Was £54.99, now £24.99
LEGO The Hobbit (PS4), Was £54.99, now £24.99
Madden NFL 15 (PS4), Was £59.99, now £24.99
Middle-earth: Shadow of Mordor Legion Edition (PS4), Was £54.99, now £29.99
Middle-earth: Shadow of Mordor Premium Edition (PS4), Was £74.98, now £44.99
MotoGP14 (PS4), Was £44.99, now £15.99
Murdered: Soul Suspect (PS4), Was £34.99, now £9.49
NHL 15 (PS4), Was £59.99, now £24.99
Samurai Warriors 4 (PS4), Was £54.99, now £29.99
Strider (PS4), Was £11.99, now £5.79
Tetris Ultimate (PS4), Was £7.99 now £5.79
The Amazing Spider-Man 2 Gold Edition (PS4), Was £49.99, now £24.99
The Evil Within (PS4), Was £49.99, now £19.99
Warriors Orochi 3 Ultimate (PS4), Was £59.99, now £24.99
RESOGUN (PS4), Was £9.99, now £5.79
PS4 Downloads
Chariot (PS4), Was £11.99, now £7.19
Daylight (PS4), Was £11.99, now £7.19
King Oddball (PS4), Was £3.99, now £2.39
Pure Pool (PS4), Was £15.99, now £9.59
Styx: Master of Shadows (PS4), Was £24.99, now £14.99
Trine 2: Complete Story (PS4), Was £13.99, now £7.00
Trine Bundle (PS4), Was £19.99, now £10.00
Trine Enchanted Edition (PS4), Was £9.99, now £5.00
Titan Attacks! (PS4), Was £7.99, now £4.00
PS3
Army of Two: The Devil's Cartel (PS3), Was £15.99, now £6.49
Assassin's Creed Freedom Cry (PS3), Was £11.99, now £6.19
Assassin's Creed IV Black Flag (PS3), Was £19.99, now £10.99
Batman Arkham Collection (PS3), Was £57.99, now £19.99
Batman Arkham Origins (PS3), Was £49.99, now £10.99
Batman: Arkham Asylum (PS3), Was £15.99, now £7.99
Batman: Arkham City (PS3), Was £15.99, now £7.99
Batman: Arkham Origins Blackgate - Deluxe Edition (PS3), Was £15.99, now £7.99
Battlefield 4 Premium Edition (PS3), Was £39.99, now £15.99
Bionic Commando Rearmed (PS3), Was £7.99, now £1.69
Bionic Commando Rearmed 1 and 2 Bundle (PS3), Was £11.99, now £3.29
Bionic Commando Rearmed 2 (PS3), Was £11.99, now £2.49
Castlevania: Lords of Shadow 2 (PS3), Was £24.99, now £7.99
Deus Ex: Human Revolution (PS3), Was £11.99, now £2.99
Deus Ex: Human Revolution - Director's Cut (PS3), Was £19.99, now £3.99
Dishonored Game of the Year Edition (PS3), Was £29.99, now £19.99
Divekick (PS3), Was £7.99, now £3.29
Dragon's Dogma: Dark Arisen (PS3), Was £19.99, now £7.99
EA Sports MMA (PS3), Was £15.99, now £6.49
Escape Dead Island (PS3), Was £39.99, now £10.99
Fight Night Champion (PS3), Was £15.99, now £3.99
Killer is Dead (PS3), Was £19.99, now £7.99
LEGO Batman 3: Beyond Gotham Premium Edition (PS3), Was £54.99, now £29.99
LEGO Batman 3: Beyond Gotham (PS3), Was £44.99, now £19.99
LEGO Marvel Super Heroes (PS3), Was £39.99, now £19.99
LEGO The Hobbit (PS3), Was £39.99, now £19.99
Lost Planet 3 (PS3), Was £19.99, now £3.99
Madden NFL 15 (PS3), Was £59.99, now £19.99
Metal Gear Solid 4: Guns of the Patriots (PS3), Was £15.99, now £7.99
Middle-earth: Shadow of Mordor Legion Edition (PS3), Was £39.99, now £19.99
Mortal Kombat (PS3), Was £15.99, now £7.99
Mortal Kombat Arcade Kollection (PS3), Was £7.99, now £3.99
MotoGP14 (PS3), Was £29.99, now £7.99
Murdered: Soul Suspect (PS3), Was £29.99, now £7.39
NHL 15 (PS3), Was £59.99, now £19.99
Rayman Origins (PS3), Was £10.99, now £5.79
Remember Me (PS3), Was £19.99, now £7.99
RESOGUN (PS3), Was £9.99, now £5.79
Risen 3: Titan Lords (PS3), Was £44.99, now £19.99
Sacred 3 (PS3), Was £44.99, now £15.99
Samurai Warriors 4 (PS3), Was £39.99, now £19.99
Street Fighter X Tekken (PS3), Was £15.99, now £5.79
Strider (PS3), Was £11.99, now £5.79
Super Puzzle Fighter II Turbo HD Remix (PS3), Was £7.99, now £3.29
The Amazing Spider-Man 2 Gold Edition (PS3), Was £39.99, now £19.99
The Evil Within (PS3), Was £39.99, now £19.99
Warriors Orochi 3 Ultimate (PS3), Was £39.99, now £19.99
PS3 Downloads
Lights, Camera, Party! (PS3), Was £9.99, now £4.00
Thomas Was Alone (PS3), Was £6.19, now £3.25
Thomas Was Alone: Benjamin's Flight (PS3), Was £1.99, now £1.00
Trine - The game (PS3), Was £7.99, now £4.00
Trine 2 (PS3), Was £9.29, now £4.65
Titan Attacks! (PS3), Was £7.99, now £4.00