Here at Everybody Plays HQ, we're more than a little upset about the news that Disney's answer to Skylanders, Disney Infinity, has been cancelled. It may have had a bit of a troubled start, with the first two entries in the series leaving a bit to be desired, but Disney Infinity 3.0 did a lot of things right, and we were interested to see what the inevitable fourth instalment would bring. Especially as rumour had it that the different Disney worlds would finally be able to mix, and our crime-fighting duo of Dory and Mike from Monster's Inc could really take on the world. But alas, the series is now no more - and Disney have announced the gradual winding down of online services for the game. More worryingly, some versions of the game will become completely inaccessible altogether, whether you're playing online or not.
Play quizzes, win prizes! Test your knowledge with our quizzes, and you could win £/$/€ 20 of PSN/XBL/eShop/Steam credit!
Part of the draw of Disney Infinity was it's more free-form creative Toy Box feature, where players could piece together their own levels and game modes - and share them online with other Disney Infinity players. With created Toy Boxes hosted on the Disney Infinity servers, it was only really a matter of time before the feature is discontinued for good. Depending on the platform you're playing on, precisely when the downloads and online multiplayer features switch off varies a little, but for all console versions of the game (Xbox 360, Xbox One, Playstation 3, Playstation 4, Wii U and PS Vita) they'll be officially turned off on the 3rd March 2017. Because the Wii and 3DS versions of the game don't have any online functionality to speak of, they'll not be affected by this switch off.
The news is a bit more dire for PC, iOS and Android players however. The original Disney Infinity game will be removed from all digital stores, and effectively rendered unplayable from the 30th September 2016, after a gradual phasing out of in-game purchases. Likewise, for poor iOS and Android, both Disney Infinity 2.0 and 3.0 will be turned off completely, and removed from app stores by the 3rd March 2017 - however, both games will still work on the PC, albeit with the absence of all online features and community functionality, for the foreseeable future.
Console players will still be able to play the offline portion of their Disney Infinity games - the Play Sets, and mess around in their own Toy Boxes - up to and after the dreaded switch off date. Digital downloads of the games will still be up for purchase on each respective console store, and all game updates and bug fixes can still be downloaded too.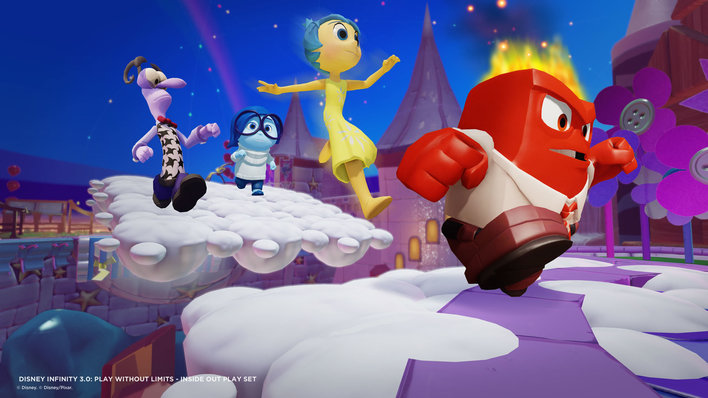 In summary, iOS and Android players will find their Disney Infinity games being switched off and rendered unplayable over the next year or so, whilst PC and consoles will (mostly) just suffer from a loss of online multiplayer and downloadable community creations. So, if you've got any favourite Toy Boxes - or if you haven't yet got the online player trophies/achievements - it might be worth booting up your games for a last go before it's too late!