When LEGO Dimensions was first announced, the team at TT Games assured us that they were going to do things differently. While other "toys to life" games, like Skylanders, and Disney Infinity, made you keep buying a brand new "starter pack" every year, to go with their latest iteration, LEGO Dimensions would just have one starter pack, with the game simply being expanded via new packs forevermore. Today, the team at TT and Warner came true on their promises, unveiling a whole host of new expansions for LEGO Dimensions that are due to launch over the next year, starting on the 30th September. However, there'll be no "LEGO Dimensions 2" adventure coming with it.
Instead, what we have on offer is a range of Fun Packs, Team Packs, Level Packs, and a pair of brand new Story Packs, which bring with them six brand new levels each. Each pack offers a collection of figures and vehicles, and together bring the number of franchises included in LEGO Dimensions up to 30. What's less clear so far is where the actual gameplay will be with these packs, and what the figures will actually be able to do - without a proper LEGO Dimensions 2 style adventure to play through, will we only have a few new "adventure worlds" to explore? There's certainly plenty of questions - but here's the line-up so far.
Franchises
LEGO Dimensions Series 2 will add figures from a further 16 franchises to the game, as follows:
The A-Team
Adventure Time
Beetlejuice
E.T. The Extra-terrestrial
Fantastic Beasts and Where to Find Them
Ghostbusters (female reboot)
Gremlins
The Goonies
Harry Potter
Knight Rider
LEGO Batman
LEGO City Undercover
Mission Impossible
Power Puff Girls
Sonic the Hedgehog
Teen Titans Go!
Fun Packs
Pairing just one minifig, and one vehicle together, Fun Packs are the easiest, and cheapest ways to get access to the game's franchise themed "adventure worlds" - an open world full of quests, collectibles, and challenges to complete. For LEGO Dimensions Series 2, the ones we know of so far are: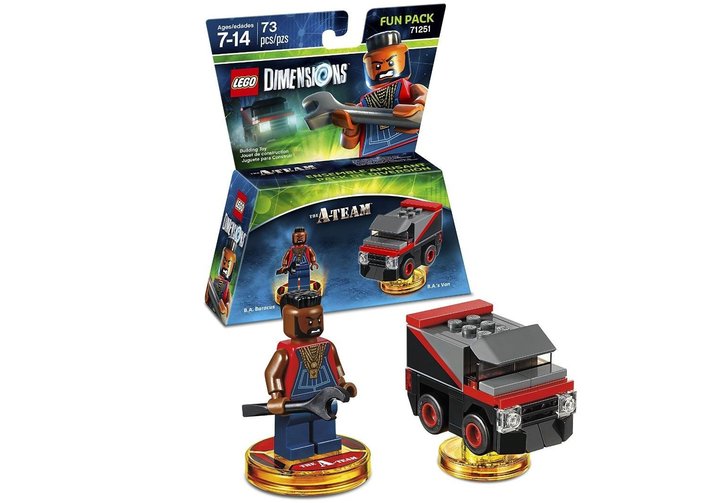 Team Packs
Pairing two mini-figs and two vehicles together, the Team Packs also come with no specific levels of their own, but do let you access the themed "adventure world" hub
Harry Potter
Adventure Time
Level Packs
Level packs are a little bit different to Fun and Team Packs, as along with allowing you access to that franchise's adventure world, they also come with a single story-driven level to play through, and a second vehicle/device.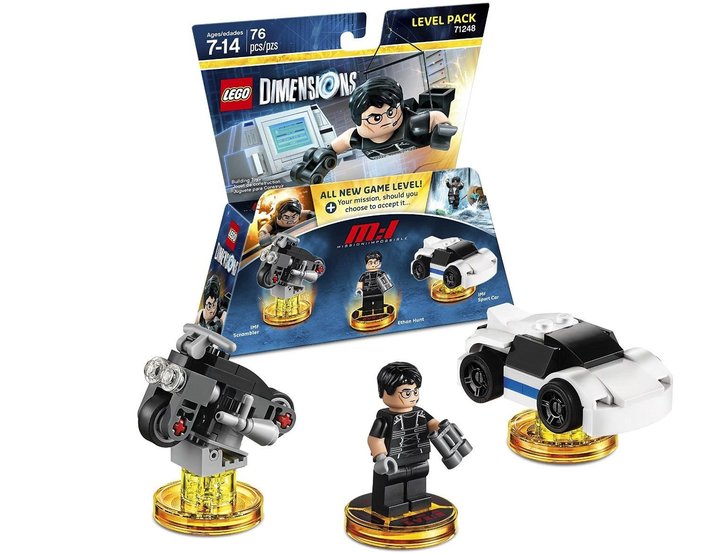 Mission Impossible
Adventure Time
Story Packs
Brand new for LEGO Dimensions Series 2, Story Packs are much more substantial looking things, adding six story-driven levels to play through, along with giving you enough bricks to build a brand new portal for the LEGO Toy Pad. At the moment, only two of these have been announced, and there's nothing in the way of pricing. Seeing as the level packs weigh in at £30, we're dreading to think how much this might cost...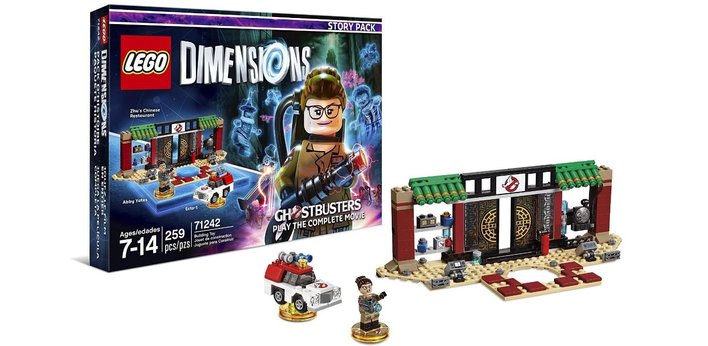 Ghostbusters
Fantastic Beasts and Where to Find Them
But that's not all that's new for LEGO Dimensions Series 2. Along with the new figures, the game will also be getting a four player, split-screen battle mode, marking the first time the LEGO series has supported four players - something that's long been a much wanted request. Seeing LEGO City Undercover in the list is a personal highlight for us, too, seeing as that was a fantastic, yet terribly overlooked Wii U game, and we can't wait to see what LEGO Dimensions does with it.
With no new Starter Pack required, LEGO Dimensions Series 2 is certainly an interesting idea. The only question is, will there be enough gameplay to justify all the new figures? We'll bring you more as soon as we get it, but for now, why not check out the excellent trailer below, to see how the worlds will collide once more: