It's PokéThursday! The snow may be falling outside (at least here) but we've got just the thing to warm your cockles - details about some free Pokémon that are coming to Omega Ruby and Alpha Sapphire.
Nintendo have just dropped some details on their "special distribution" of Pokémon Black & White starter evolutions, Serperior, Emboar, and Samurott. Coming to a copy of Pokémon Omega Ruby or Pokémon Alpha Sapphire near you, each Pokémon will be available via a special code, which you can get through either Pokémon.com, or in the February Pokémon Trainer Club newsletter. Unlike regular Serperior, Emboar, and Samurott, these special Pokémon will be at Lv. 50 and each comes complete with a Hidden Ability, which are usually much harder to obtain. 
Serperior - Contrary (Makes stat changes have an opposite effect.)
Emboar - Reckless (Powers up moves that have recoil damage.)
Samurott - Shell Armor (Protects the Pokémon from critical hits.) 
You can visit Pokemon.com to get the code for Serperior and Emboar from today - however, Samurott will be a little harder to obtain, with codes being released in the February Pokémon Trainer Club newsletter. You'll have to be a Pokemon.com member, and have signed up to receive the newsletter by the 31st January to receive the final code. 
Codes can be redeemed at any time between now and November 30, 2015. So you'll have plenty of time to redeem them. Just follow the instructions below.
Make sure you're connected to the Internet.
Select the MYSTERY GIFT option from the Main Menu.
Select RECEIVE GIFT, select YES to open the communication channel then GET WITH CODE.
Enter your code, then visit the nearest Pokémon Center in game and speak to the Delivery Girl to collect your gift -- Make sure you have an empty space in your team!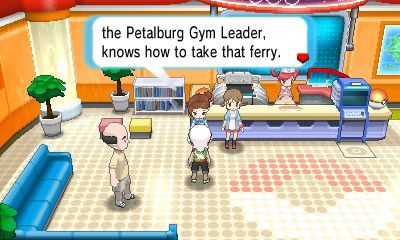 Still, because we're nice people, we've gone to Pokémon.com and got the codes for Seperior, Samurott and Emboar for you, so you don't have to.
Entering POKEMON497 will net you a Serperior, POKEMON500 will bag you an Emboar, while POKEMON503 will earn you a Samurott.
In the mean time, if it's more Pokémon news you're after, why not check out our review of Pokémon ORAS, or the latest news on Pokémon beat 'em up, Pokken Tournament.