Ah January, the month where gaming news hits a lull as we all recover from the holiday festivities. How apt then that Nintendo are once again breaking convention by announcing their team up with mobile developer GungHo Online to bring their own special Nintendo-fied version of the smash hit Puzzle & Dragons sensation to 3DS - the cunningly named Puzzle & Dragons: Super Mario Bros. Edition.
Play quizzes, win prizes! Test your knowledge with our quizzes, and you could win £/$/€20 of PSN/XBL/eShop/Steam credit!
GungHo CEO Kazuki Morishita and Nintendo's Shigeru Miyamoto got together in today's GungHo's New Games Presentation to drop details on the new 3DS game, the first footage of which can be found below.
For those of you who haven't heard, GungHo's mobile title Puzzle & Dragons is kind of a big deal in its native land of Japan. The iOS and Android release has been downloaded over 32 million times in Japan alone, and rakes in over six hundred million pounds per year. If that wasn't enough, 2013's Puzzle & Dragons Z 3DS release was also one of the best selling console games of that year. It's no wonder that Nintendo have lent out its most popular heroes for the new release.
Puzzle & Dragons: Super Mario Bros. Edition is set to be a Super Mario Bros. themed version of the match-three/role-playing game hybrid, only with a few important changes. Instead of making matches to power up your team of anime dragon girls, you'll be enlisting the help of Goombas, Bloopers and more to fight against classic Mario enemies as you explore a Mario-style overworld (sounds like a Pokemon edition would have been more appropriate, but who are we to judge). Perhaps most importantly, though, all micro transactions are gone - something that makes us very happy indeed.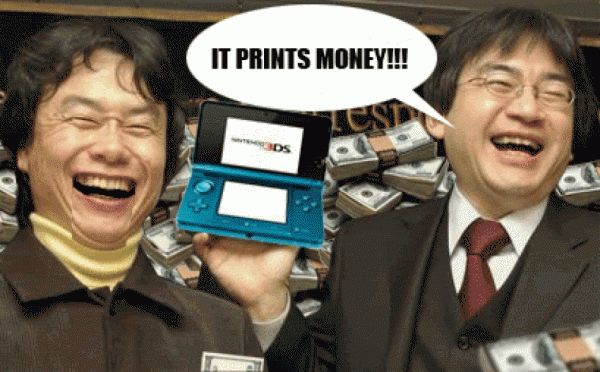 Last year Nintendo President Satoru Iwata commented on the possibility of licensing character IP in areas Nintendo has never worked before, and this seems to be exactly the type of thing he was alluding to. Hopefully we'll see more partnerships in the same vein as Puzzle & Dragons: Super Mario Bros. Edition or even last years Hyrule Warriors in the year to come. We just hope we get another Pokemon Pinball.
Puzzle & Dragons: Super Mario Bros. Edition will be released in Japan on the 29th April. We'll keep our eyes peeled for any information on a western release.