Over in Japan, yet another huge gaming expo, the Tokyo Games Show is just kicking off, and that means a lot more game announcements. The one that's got us most interested today, however, isn't even a full release - instead, a 360 exclusive Xbox Live Arcade title, that's set to bridge the gap between Dead Rising and its sequel.
Dead Rising followed the story of Frank West, photojournalist extraordinaire who'd, as he so eloquently put it, "covered wars, you know", as he flew into the Willamette Mall to cover the story of the century - which also almost cost him his life. As a zombie outbreak turned the usual alert, and attentive shoppers into otherwise mindless drones (actually, we guess it didn't really change them at all), Frank was left with the fight of his life to discover the true origin of the outbreak, and tell the world what happened.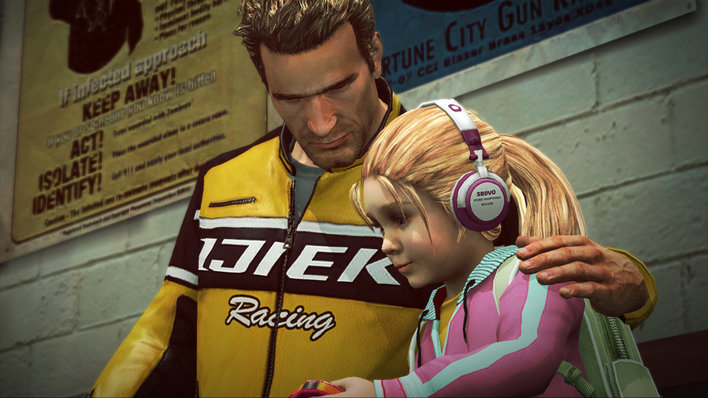 In Dead Rising 2: Case West, the game looks set to pick up where Dead Rising 2 leaves off (although none of us know where that is, seeing as the game isn't out yet), by teaming photojournalist Frank up with caring father Chuck, as the two attempt to escape from Fortune City, which is effectively Dead Rising's version of Las Vegas. Working with a friend, if you have someone who also owns the game, thanks to Case West only supporting Xbox Live co-op (boo!), it'll be up to you to undoubtedly solve another mystery, and survive the oncoming zombie hordes, using whatever you can find as a weapon.
While it's definitely not a game that's suitable for children, Dead Rising managed to find itself an interesting niche with many players who'd otherwise be completely uninterested in a zombie game, thanks to its strong characters, interesting story, and, most importantly, its sense of humour, which led to you bowling balls at packs of zombies, or fighting them off with a giant baguette.
Frank and Chuck, both in pretty pink dresses, taking on the zombie hordes with baguettes and pizzas in hand. We can't wait.