Nintendo have always been a bit different when it comes to multiplayer - and for us, at least, that's not always been a bad thing. One of the few companies that understand the allure of bundling everyone on a sofa for a game, it's nice to have a company that still gets what makes local multiplayer so great - even if it does mean they've traditionally been more than a little bit rubbish when it comes to playing online.
Play quizzes, win prizes! Test your knowledge with our quizzes, and you could win £/$/€ 20 of PSN/XBL/eShop/Steam credit!
In an attempt to catch up with the dominant offerings on the Xbox One and PS4, Nintendo have been working on a new online system for the Switch for some time, whilst saying very little about it publicly. Much like Xbox Live and the Playstation Plus, the Switch's online service will be subscription based, as Nintendo hope to convince players to party with dosh in order to play their very limited selection of online games, like Mario Kart and ink-flinging squid-fest Splatoon online. And while there's still a lot left to reveal, what we know so far is... a bit underwhelming, to be honest.
While online play on the 3DS and Wii U will remain free of charge, as of September, those playing on the Switch will have to cough up $19.99/£17.99 for a year's subscription to Nintendo Switch Online if they want to enjoy multiplayer games online. If you're a sole Nintendo Switch player, the pricing would appear to be pretty reasonable - certainly cheaper than the £40-50 cost of Xbox Live or Playstation Plus - but the catch here is that Nintendo Switch Online accounts are bound to an individual user, rather than a console. What that means is that buying just one subscription will only let that one person play online - if you want the rest of your family to be able to get online too, you'll need to buy more accounts.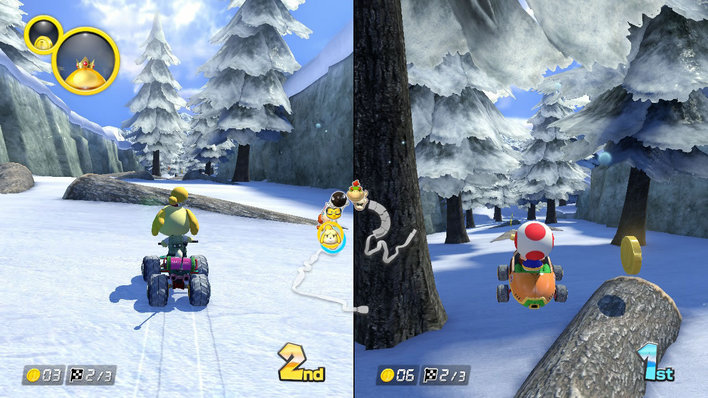 Handily, Nintendo have provided a bit of a saving grace for families, in the shape of the Ronseal titled Family Membership. For $34.99/£31.49, taking out a family membership will let a whopping eight linked accounts play online. All you have to do is set up a family group, and anyone who's in that group will be able to dive into some online multiplayer, including child accounts.
Of course, many have already spotted what would appear to be a massive loophole in the Switch Online policy, and are champing at the bit, ready to exploit it. After all, why bother buying individual memberships if you can just group together with your friends, form a makeshift family unit, and buy just the one Family Membership for eight friends, letting everyone get online on their very own Switch consoles for a low, low cost of $4.37/£3.94 a year.
However, there's good reason to assume this won't actually be possible. Though Nintendo have confirmed that those with a Switch Online account will be able to play on any Switch console - not just the console they bought the membership on - the same hasn't been made clear for the other accounts tied to the Family Membership. As such, you'd have to imagine that the Family Membership might be tied to just the one Nintendo Switch - or at the very least, it might have a limit of how many adult accounts can be on it. If it sounds too good to be true, the chances are it probably is, and Nintendo haven't built themselves a castle made out of money by giving things away for free.
Those familiar with Xbox Live and Playstation Plus will be aware that for the price of your subscription, you also get a selection of games free of charge on a monthly basis - often fairly big name, current-ish games such as Metal Gear Solid V, Assassin's Creed: Syndicate and LittleBigPlanet 3. For Nintendo Switch Online though, rather than giving you current games, you'll instead get access to a library of old games from Nintendo's first console, the NES, letting you travel back in time to the 80s. Launch titles include all your 30 year old favourites, from the original The Legend of Zelda and Mario Bros. Games to Donkey Kong and Balloon Fight, with some coming with added online multiplayer features, and more titles coming as time goes on.
But perhaps as the most damning proof that Nintendo really don't get online multiplayer, the company have re-confirmed that there'll still be no easily accessible, built-in party chat to let you talk to the friends you're playing online with - a feature that has been standard in the Xbox One and Playstation 4 since launch. Instead, you'll need to download the Nintendo Switch Online smart phone companion app, and somehow use that to chat to your friends over the internet while playing on your Switch. As if the Switch wasn't cumbersome enough to play already, without adding an extra electronic device to the mix…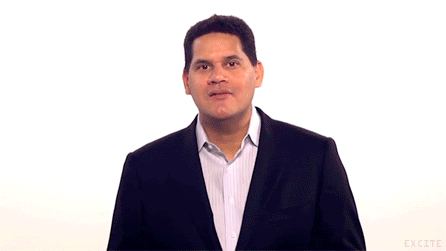 Nintendo Switch Online will hit the console this September, at which point all freeloaders (like us) will be booted off Mario Kart, Splatoon and Mario Tennis, unless we cough up the requisite £18 a year. Hopefully Nintendo will clear up some of the finer points of the subscription - particularly in the case of the Family Membership - before then too. In the meantime, why not hop online and get your money's worth now, before it's too late?