With the Wii U's UK launch now mere weeks away, Nintendo have seen fit to finally lift the lid on the list of launch titles for their new tablet-driven console, the Wii U - for America, at least. With a whopping 52 titles on offer during the launch window, and 23 available on day one, it's a rather impressive line-up - and one that may end up looking even better for the UK and Europe. Given that the Wii U hits stores about a fortnight earlier over there, on November the 18th as opposed to the 30th over here, there's every chance some of the "launch window" titles could find their way into shops for day one on these fair shores - although with the launch window stretching until the 31st of March, there likely won't be too much difference between the two. The full list of 52 titles is as follows - feel free to click on the titles of highlighted games to find out more!:
Play quizzes, win prizes! Test your knowledge with our quizzes, and you could win £/$/€ 20 of PSN/XBL/eShop/Steam credit!
Launch Day
Assassin's Creed III
Call of Duty: Black Ops II
Darksiders II
ESPN Sports Connection
Game Party Champions
SiNG Party
Skylanders Giants
Tekken Tag Tournament 2: Wii U Edition
Transformers Prime
Ninja Gaiden 3: Razor's Edge
Warriors Orochi 3 Hyper
Wipeout 3 (based on the US version of the Hammond fronted TV show)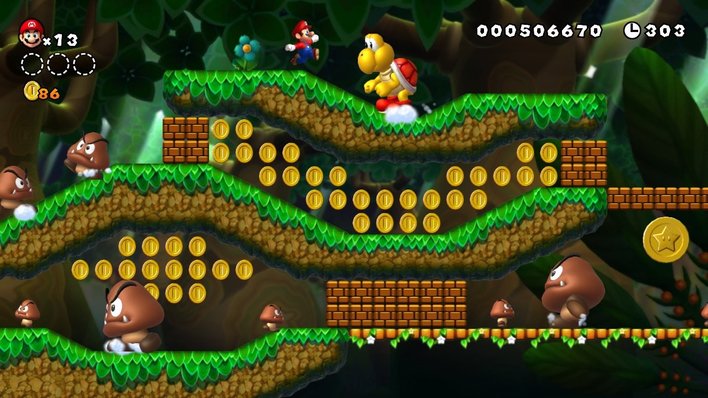 Launch Window
007 Legends
Aliens: Colonial Marines
Cabela's Dangerous Hunts 2013
Chasing Aurora
Cloudberry Kingdom
Family Party: 30 Great Games Obstacle Arcade
Game & Wario
Jeopardy
Little Inferno
Madden NFL 13
Marvel Avengers: Battle For Earth
Mass Effect 3
Mighty Switch Force HD
Nano Assault Neo
NBA 2K13
Rapala Pro Bass Fishing
Rayman Legends
Rise of the Guardians: The Video Game
Runner 2: Future Legend of Rhythm Alien
Tank! Tank! Tank!
Toki Tori 2
Trine 2: Director's Cut
Wheel of Fortune
And there you have it - a veritable smorgasbord of awesomeness, with a fair few titles joining the ranks of the "day one" games as we'd been hoping. We can already hear our purse starting to groan in pain - particularly with the news that, at least in the US, Scribblenauts Unlimited is down as a launch title, as it's one of our most anticipated Wii U titles, and unfortunately only has a vague "launch window" date over here so far. Epic Mickey 2: The Power of Two is another that's previously only been given a vague 'November' release date, and another game we'd love to see over here for launch, while, conversely, Rayman Legends is listed as "launch window" in America, but has been listed as being a launch day game over here.
But while most of the games are titles we already new about, there are a few new faces sneaking in there too. Jeopardy and Wheel of Fortune haven't been mentioned before - going by the names alone, they sound like they could be a couple of game show themed multiplayer games - which, if they're anything like the Wii's Wheel of Fortune game, means they ought to be pretty good. Meanwhile, Chasing Aurora, a multiplayer-centric game of airbourne tag joins other already announced downloadable eShop games like the platformer Cloudberry Kingdom, fat chicken puzzle game Toki Tori 2 and co-operative adventure game Trine 2.
With some 23 games available on day one, this is one of the most impressive launch line-ups a console's ever had - and, at the risk of sounding cheesy, there really is something for everyone. Hopefully the UK release schedule will look just as good, if not better, given that we've got a whole fortnight to wait following the US launch. We're imagining that a similar list for Europe will appear shortly too, so make sure you keep checking back. In the meantime, we're keeping our fingers crossed that Lego City Undercover makes it too - although seeing as we only have a finite amount of money, perhaps it's better if it doesn't...