Sun, sea, sand - a wishlist of what most people want from their summer holidays. But in reality when holidaying, particularly in the UK, there's more than a slight chance that even the most diligent planner will have things rained off. And how do you stop the kids, likely bouncing off the walls on holiday treats of fizzy drinks, sweets and late nights, getting bored? Break out the computer games, that's how - and thankfully, publisher of budget-priced 3DS and PC games, GSP are here to save the day!
Youngsters (Age 3 - 7)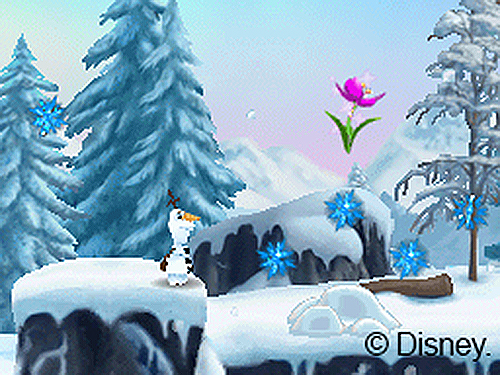 A difficult age group to buy for, GSP's Frozen: Olaf's Quest is the best of the best when it comes to simple, approachable games for the littlest of little ones. In it, lovable snowman Olaf is on a mission to make the best bouquet ever, but needs your help to find enough flowers. A platformer with a gentle difficulty curve, you simply need to run from left to right, picking up the flowers whilst avoiding occasional enemies and pits of spikes. The best part? As you play you unlock new outfits for Olaf, letting you switch up his hat, gloves and scarf combo however you see fit.
Avaiable on both DS and 3DS, for more, check out our full review and parent's guide. Or to buy the game from Amazon, try here for the DS and here for the 3DS game. 
Kids (Age 6 - 8)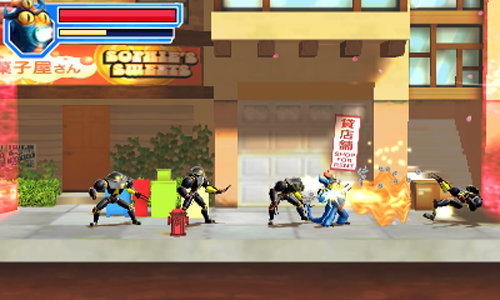 Another Disney film tie-in, Big Hero 6: Battle In The Bay is a platformer that skews more towards slightly older children, offering a bit more of a challenge than Olaf's laid back adventure. Stepping into the superhero shoes of Hiro, Gogo, Wasabi and the ever hilarious Fred, you'll need to fight back the 'Bot Fighter' hordes that threaten to destroy San Fransokyo, platforming your way through each of the game's thirty or so levels. While Baymax is relegated to an occasional computer-controlled helper for Hiro, and Honey Lemon noticeable by her absence, torching bad guys with Fred's fire-breathing suit is still a blast. After all, we could be immortal - just not for long.
For more, check out our full review and parent's guide. Or to buy the game from Amazon, try here for the DS and here for the 3DS game. 
Older children (Age 9-11)
RollerCoaster Tycoon 8 Pack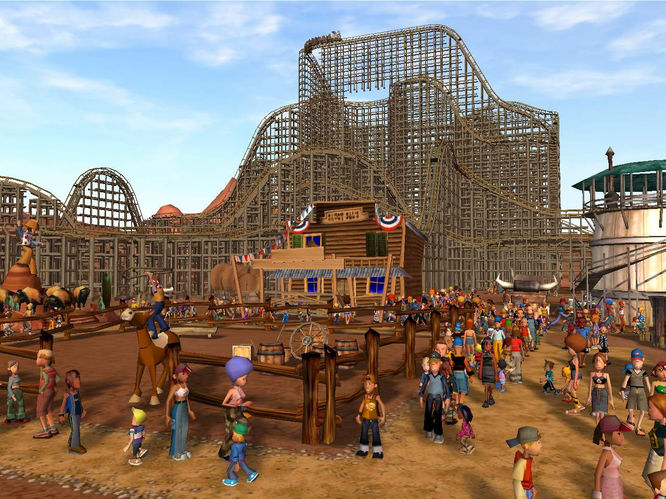 An amazingly bargainiferous bundle of the best theme park management game out there, the RollerCoaster Tycoon 8 Pack includes each of the RollerCoaster Tycoon games, RollerCoaster Tycoon 1, 2 and 3, plus five different expansion packs to give you the ultimate in coaster-creating fun. Taking your deserted plot of land from nothing to the ultimate theme park can be a challenge, particularly if you get a bit carried away with your twisty, turny, loops-to-end-all-loops creation and spend all your cash in one go (as we have a tendency to do), but it's the sort of game you can waste hours on, making your dream amusement park. And if cash flow is a problem, you can always cheat a little bit, give yourself unlimited money and go wild!
Here's a handy link to the Amazon listing. It's a great bundle at a great price. 
Tweens and Teens (Age 12+)
Retro RPG bundle
Another multipack, the Retro RPG bundle squeezes three epic quests onto one disc - Deadly Sin, Deadly Sin 2 and Skyborn. Each of the fantasy globe-trotting adventures feature an engrossing story, memorable characters and oodles of battles, whether you're trying to fulfil your destiny as an exiled princess, rescuing an empress from a dangerous, warn-torn land or unravelling the magical and mysterious secrets of a city-wide conflict as a star mechanic-come-heroess. 
 Here's a link to buy it from Amazon - at the time of writing, for just over a fiver! 
Adults - For Her
Jewel Link Double Pack: Atlantic Quest and Safari Quest
A double pack of match-three goodness, the Jewel Link Double Pack has over 200 stages for you to puzzle your way through, as you rescue poor sea creatures from an oil tanker crash or scour the desert for the legendary white lion. Simply make matches of three or more symbols on the grid to make them disappear, changing the colour of the background beneath them, finishing the level by changing the entire grid to a single shade. But don't worry if you can't get the pieces to fall in the right place, as there's a range of power-ups you can call on to help you out, ranging from a laser-eyed monkey to a crab armed with a stick of dynamite! Oh, and make sure you enter our competition, too! 
 For more, check out our full review and parental review, or head over to Amazon to pick it up on the 3DS. 
Adults - For Him
WW2 Combat Bundle
Attention strategy game fans! With three different World War II-themed titles packed onto one disc, you'll be commanding more than just the kids this summer - whether you're reliving key European battles, turning the tide in the Pacific or sweating it out in the deserts of Africa, there's all sorts of fun for wannabe tactical commanders. Manage resources, give out orders and sabotage your enemies across three theatres of combat with Panzers: War in Europe, Storm over the Pacific and Tank Operations: European Campaign. Hexes and grids abound - and it's under a tenner on Amazon at the time of writing. 
So there you have it - half a dozen games to keep the whole family busy this school holidays, whether they're after a simple, portable platformer, a bumper pack of PC games or some match-three magic, and all at wallet-friendly prices to boot! For more age-appropriate game recommendations on every platform, why not check out our Game Finder too!