Today is the final day for current 3DS owners to register for Nintendo's 3DS Ambassador program - an initiative which was announced to try to soften the blow brought on by the company announcing a massive 3DS price drop just a few months after launch. As a way of making up to early adopters, head honcho Iwata himself has written a personal letter of apology to all 3DS owners, and Nintendo have decided the best way to prevent people rioting (well, actually, it may be a little bit too late for that - Ed) over the price drop is to give them 20 free games downloadable virtual console games. As you may expect, there's no catch, with the only condition for entry being that you access the shiny new eShop before midnight tonight to be registered automatically as a 3DS Ambassador (you can find out how to download and access the eShop here). Kind of makes you feel important...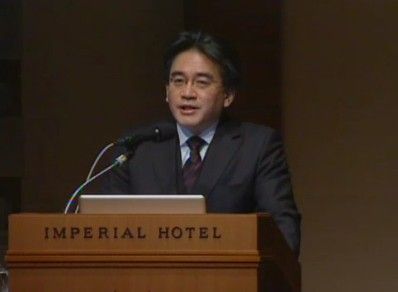 The price drop is basically Nintendo's solution to the below-expectation sales of the 3DS in it's first few months. In fact, over in Nintendo's home country of Japan, a survey showed that people's number one reason for not buying the system was that it was deemed "too expensive". Even though the sales of the 3DS are comparable to those of the original DS' launch, Nintendo have decided to spur things along a bit by dropping the price it sells the systems to retailers at by a third. The good news is that this has led to yet another price war between retailers, with some stores slashing prices today, and some announcing they're going as low as £115 starting tomorrow.
The Ambassador promotion starts with ten NES games, which will be hitting the eShop on the 1st September, followed by ten Game Boy Advance games at the end of the year - although only half of them have been announced so far. The first half of the first batch of games you'll be able to loot yourself come 1st September includes these NES classics: 
Super Mario Bros.
Donkey Kong Junior
Balloon Fight
Ice Climber
The Legend of Zelda
The remaining ten games - five NES and five Game Boy Advance - are yet to be announced, although we assume Nintendo will start releasing more details once registration onto the program has finished. Unless they want to keep it a surprise until 1st September, anyway. For more information on all you'll be able to download as an official 3DS ambassador, check out our article here.