Update 29th May: Some of the release dates were right, some were wrong - for a fully updated list, be sure to check out our main hub, The Sims 4 PS4 and Xbox One expansion packs: release dates and rumours round-up
Play quizzes, win prizes! Test your knowledge with our quizzes, and you could win £/$/€ 20 of PSN/XBL/eShop/Steam credit!
Last November, it really was Christmas come early for the team at Everybody Plays, when The Sims 4 finally hit the Playstation 4 and Xbox One. Until then, we'd kind of fallen out of step with the much-loved life simulator, as our ageing PC wasn't really up to snuff - and, unlike previous attempts at The Sims on consoles, The Sims 4 on PS4/Xbox One was promised to be a direct copy of the PC version, opening the door to the updates and expansions that have given the PC version its incredible staying power.
However, with the console game having launched with only a handful of expansions, and with new packs coming out on PC all the time (like the most recent Jungle Adventure), all we've really known is that some stuff/game packs would be coming, at some point - but we weren't quite sure what would be coming, or when. That is, until now.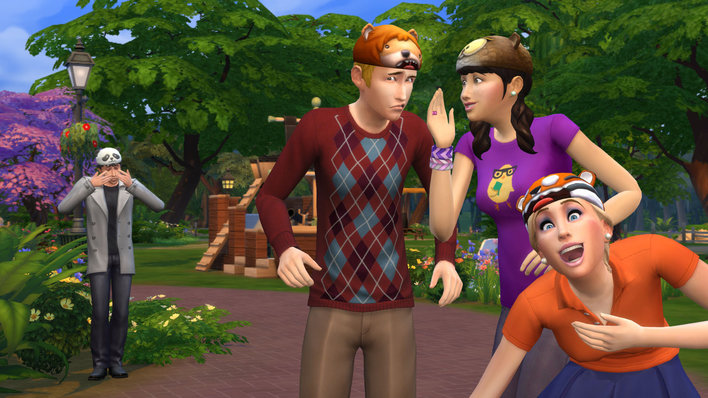 Thanks to some crafty detective work on our part (maybe we should think about taking that Secret Agent career path next time), we've managed to stumble on a trove of information relating to a number of the expansions we can expect to land in the next few months, thanks to Amazon France. It turns out the retailer has semi-hidden listings for the following selection of Sims 4 expansions on Xbox One, confirming that they are in fact in development - including the all important release dates for each.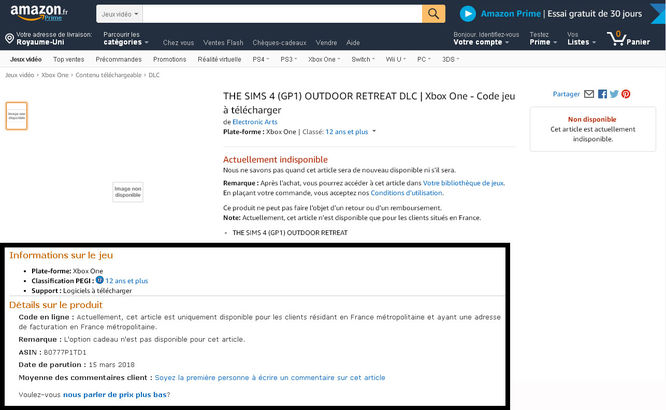 Here's the full list of what Amazon says we can expect:
However, with the benefit of hindsight (as of 29th May), we can provide a bit of an update on how accurate the list has been. So far, we've seen two games from the list be released:
Toddler Stuff - 22nd May (list said 15th May, so was pretty close!)
Backyard Stuff - 22nd May (list said 15th August, so we're much earlier!)
However, there are still plenty of games that are on the list which we haven't seen yet:
Outdoor Retreat - obviously not 15th March, but perhaps swapped with Backyard Stuff, so 15th August?
Kids Room Stuff - 15th May (obviously not)
Spooky Stuff - 15th November
Fitness Stuff - 15th November
Bowling Night Stuff - 15th February 2019
While rumours had been swirling for some time about what packs might be coming, and when, this is the first time either the packs, or their release dates, have been mentioned by a large and reputable source, like Amazon. Unfortunately, though, not every pack has been detailed online, with there being no sign at all of the much wanted Cats & Dogs expansion (or Chats et Chiens!), despite the fact that rumours suggested that the expansion was supposed to be relatively imminent. Of course, all these dates should be taken with a pinch of salt - especially as every one seems to be on the 15th of the month - potentially a sign they're placeholder dates that will have the month right, if not the precise date.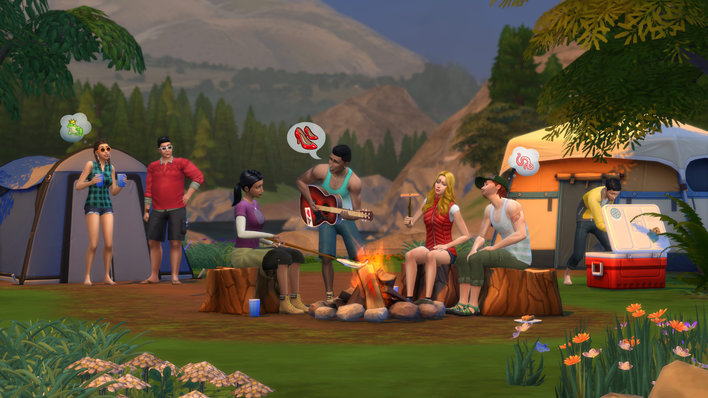 While it's perhaps a bit too early to say for certain that the expansions are on the way, Amazon listings do have a little more weight to them than your average rumour - and with the listings tying in pretty well with the whispers that had been circulating, it's starting to seem this is going to be a busy year for Sims 4 Console players after all, with a raft of downloadable extras on their way for Playstation 4 and Xbox One. We'll be keeping an eye out, so make sure you keep checking back for more Sims news!